Philcon 2022 Guests
Keith DeCandido
Principal Speaker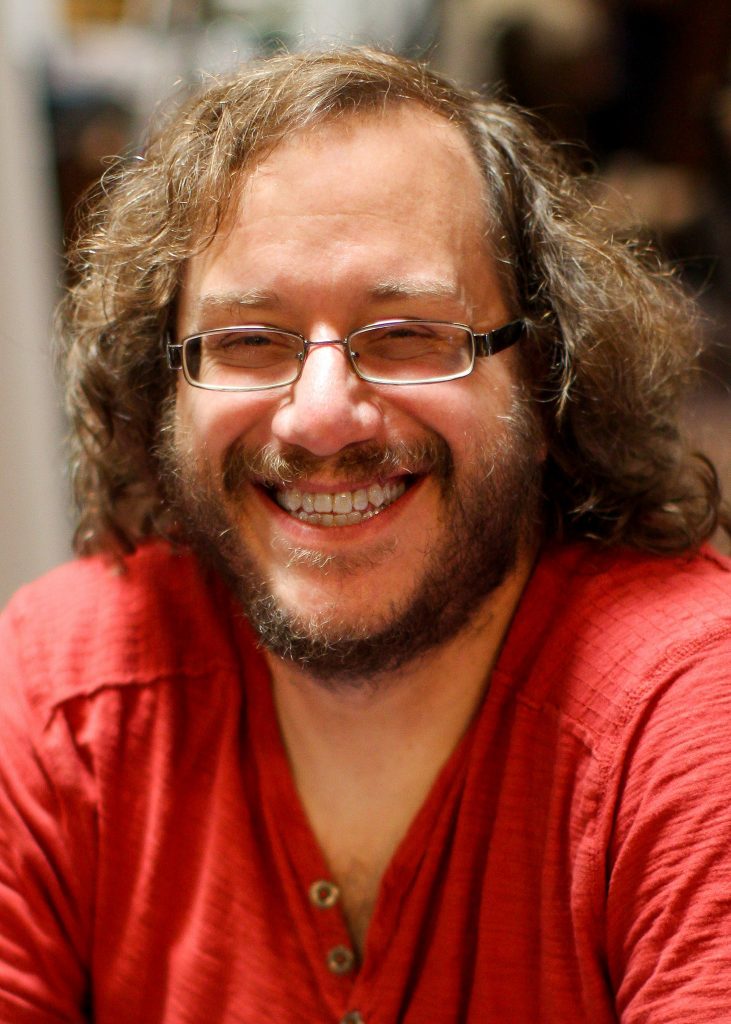 Keith R.A. DeCandido first attended PhilCon in 1991 as part of The Chronic Rift, a public-access TV show that covered genre issues from 1990-1994 (and was revived as a podcast in 2008). The very first convention he ever attended as a professional in the field in the fall of 1993 was PhilCon, which was right after he started working for the late Byron Preiss as his Associate Editor of SF/Fantasy/Horror. At that convention, he was on an editing panel with several other editors in the field, including the late Gardner Dozois, who pointed at the two first-timers on the panel (Keith and Warren Lapine) and said that they'd both be out of the field in five years. Warren and Keith, who both remain very active in the field, love telling that story, because it was rare that Gardner was ever that wrong…
Keith's fiction career started in 1994 with a Spider-Man short story. In the 28 years since, he has written fiction in more than 30 licensed universes from Alien to Zorro, including TV shows (Star Trek, Supernatural, Farscape), movies (Cars, Serenity, Resident Evil), games (World of Warcraft, StarCraft, Dungeons & Dragons), and comic books (Spider-Man, Thor, the X-Men).He's also written bunches of work in milieus of his own creation, including fantastical police procedurals in the fictional cities of Cliff's End (Dragon Precinct and its many sequels and short stories) and Super City (the novel The Case of the Claw and several novellas and short stories) and urban fantasy in the somewhat real locales of New York (the Bram Gold Adventures) and Key West (the tales of Cassie Zukav, weirdness magnet). He's also been involved in several shared worlds, including V-Wars (created by Jonathan Maberry), Viral (created by Steven Savile), The Scattered Earth (created by Aaron Rosenberg & David Niall Wilson), and Pangaea and Phenomenons (both created by Michael Jan Friedman).
Recent and upcoming work includes the Resident Evil graphic novel Infinite Darkness: The Beginning, a prequel to the Netflix animated series; Phoenix Precinct, the sixth novel in his fantasy/police procedural series that started with Dragon Precinct; All-the-Way House, the secret origin of the Jersey Devil, part of the Systema Paradoxa series about cryptids; Feat of Clay, the second novel in the Bram Gold Adventures, which takes place in his home borough of the Bronx, New York; the Star Trek role-playing game adventure Incident at Kraav III (with Fred Love);the urban fantasy short story collection Ragnarok and a Hard Place: More Tales of Cassie Zukav, Weirdness Magnet; the award-winning graphic novel adaptation of Gregory A. Wilson's Icarus;short stories in Devilish and Divine, The Fans are Buried Tales, The Further Adventures of Grignr, Tales of Capes and Cowls, Three Time Travelers Walk Into…, Thrilling Adventure Yarns, Zorro's Exploits, The Four ???? of the Apocalypse (which he also co-edited with Wrenn Simms), and the first two Phenomenons anthologies, Every Human Creature and Season of Darkness; and two collaborative novels: To Hell and Regroup with David Sherman, the conclusion of David's "18th Race" trilogy of military science fiction novels, and Animal with Munish K. Batra, MD, FACS, a thriller about a serial killer who targets people who harm animals.
He writes regularly about pop culture for the award-winning web-zine Tor.com and also on his own Patreon. In addition, his essays can be found in collections published by Sequart, and for the Outside In, Subterranean Blue Grotto, and Gold Archives series.
Keith is also a fourth-degree black belt in karate (he not only trains regularly, but also teaches to both kids and adults), a professional musician (currently percussionist for the parody band Boogie Knights), and a professional editor of more than 25 years' standing (though he usually does it sitting down). Find out less at his mediocre web site at DeCandido.net.
Charles Urbach
Artist Guest of Honor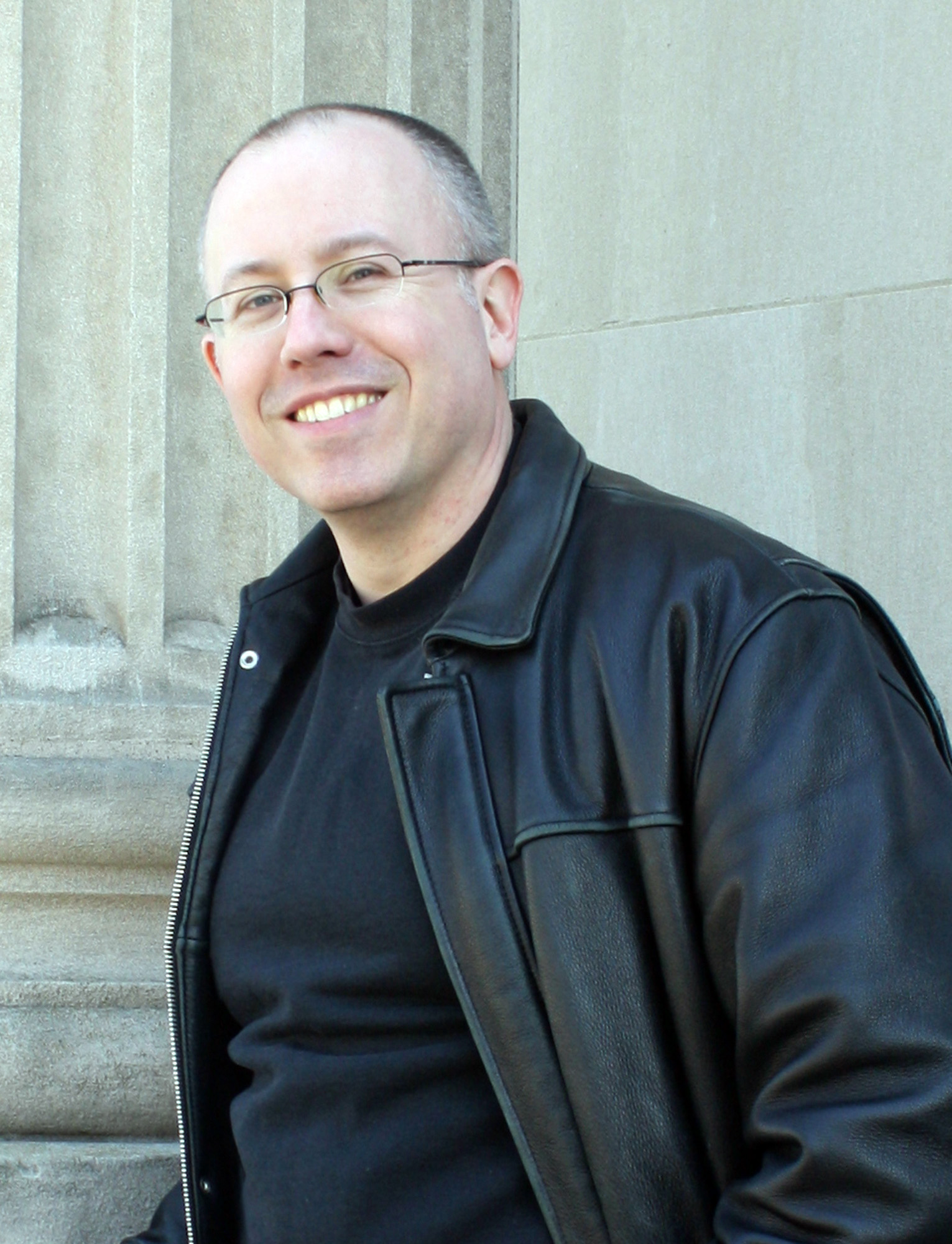 Charles Urbach is an award-winning writer and colored pencil illustrator with 30 years experience in design, publishing, and illustration. He began work in graphic design in 1991 just as the technology of design was moving away from traditional cut and paste techniques into digital technologies. While working for regional publishers across New York State, he earned a bachelor's degree in illustration from SUNY Fredonia, with an emphasis on colored pencil drawing, traditional painting, and traditional printmaking. By combining techniques learned in the academic and professional worlds, Charles developed a practical and unique approach to artwork that combines pen and paper drawing skills and digital editing during the sketch phase, with colored pencil techniques for the final artwork. The result is a wide array of hand drawn Prismacolor pencil artwork that has all the visual depth and sophistication of traditional paintings.
His subjects, like the techniques employed in its making, are a blend of ancient and modern. His work explores fantasy, science fiction, young adult, horror, and surrealistic imagery by drawing on a rich tradition of historical, spiritual, literary, and mythological sources. Like a traveler on a journey, his work ventures into varied territories, not resting for long in any specific genre or subject matter. As a result, his art is recognized for its celebration of diversity and dynamic visuals that appeal to many different audiences and age groups.

Charles' published work includes hundreds of illustrations for the tabletop gaming industry, book covers for authors including Timothy Zahn, cover/branding art for major gaming conventions including Origins Game Fair and Gary Con, and graphic design/concept work for the corporate world. Projects have included miniatures designs for Wizkids' Heroclix, illustrations for "Magic: The Gathering," "Star Wars," "Legend of the Five Rings," and artwork for many other games and properties including "Esper Genesis," "Das Schwarze Auge," "Infinite City," "Doomtown Reloaded," "Noble Treachery," "A Game of Thrones," "Call of Cthulhu," "Lord of the Rings," and a multitude of others. Clients have included Wizards of the Coast, NECA, Sony Online, AT&T and many other game publishers and independent clients. Among his accomplishments, he is a multi-time ASFA Chesley Award winner and his work has won awards at Gen Con, Dragon Con, CONvergence, Origins Game Fair, Jordan Con, PhilCon, MarCon, Chattacon, and many other events. Charles is a frequent Guest of Honor, panelist, and teacher at conventions and gaming tournaments throughout North America and Europe.

In addition to his published work, Charles' personal artwork is published through his in-house studio and available via conventions and art exhibits throughout the country. Contact information and galleries of his work are available on his website, www.charlesurbach.com and on his personal Facebook page, https://www.facebook.com/charles.urbach